Clear is a full-service disaster planning and restoration company serving the needs of commercial,
government and residential building owners throughout the MidAtlantic region.
Water Damage
From a pipe bursting to a devasting act of nature, Clear's Water Damage Restoration team responds quickly to properly dry your property using the latest science and engineering methods available.
Water Damage
Water Extraction
Scientific Moisture Mapping
Advanced Structural Drying
Dehumidification
Mold Remediation
Contents Cleaning & Restoration
Document Drying
Fire & Smoke
When it comes to the fallout after a fire, a swift response matters. Clear's Fire and Smoke Damage Restoration team is on the scene to secure your structure and expertly remove fire debris and smoke odor that's spread throughout your property and its contents.
Fire & Smoke
Soot & Odor Removal
Water Extraction
Structural Cleaning & Decontamination
Air Duct Cleaning & HVAC Restoration
Contents Cleaning & Restoration
Document Restoration
Storm & Catastrophe
No hurricane or storm is too large for Clear's comprehensive Storm Repair and Water Damage Restoration Services. Our prompt highly trained crews ensure Clear's prescribed remediation protocols are in place to help get your property back up and running safely.
Storm & Catastrophe
Board-Up & Temporary Repairs
Tree Removal
Water Extraction
Structural Drying
Debris Monitoring
Demolition & Debris Removal
Mold & Environmental
Clear's Mold Removal and Environmental Services team acts quickly to identify the presence of harmful mold, lead, or asbestos in your home or business. And only earth friendly compounds and minerals are used to disinfect your property.
Mold & Environmental
Mold Remediation
Lead & Asbestos Abatement
Biohazard Cleaning
Temperature & Humidity Control
Air Duct Cleaning & HVAC Restoration
Disinfection Services
Contents
From office equipment and electronics, to your furniture and home goods, Clear's Packout, Moving and Contents Restoration team skillfully cleans and stores your contents until your property's restoration is complete.
Contents
Inventory Control & Evaluation
Contents Cleaning & Restoration
Textile Cleaning & Restoration
Document Restoration
Commercial & Residential Packing
Moving & Storage
Debris Removal
Reconstruction
The last thing you need is the liability of exposing your workforce, clients, or loved ones to dangerous asbestos. Our Post Disaster Recovery experts will also determine your property's risk of lead and Lead Renovation, Repair and Painting Program (RRP) damage by conducting a comprehensive survey and inspection.
Reconstruction
IICRC Certified Technicians
Asbestos Inspection & Abatement
Lead & RRP Compliant
Demo & Debris Removal
Structural Repairs
Disaster Restoration
SLAs, MSAs Compliant
Government & Property Codes Compliant
Consulting
Clear's Pre & Post Disaster experts can design an Emergency Response Plan (ERP) that's accessible through an easy-to-use app on your smartphone. So even in the middle of the night, you can access your plan and alert Clear's crews with a simple click of a button.
Consulting
Risk Mitigation (Pre-Disaster Strategy & Preparedness)
Insurance Premium Control
Facility Consulting (Managing During the Chaos)
Facility Maintenance Strategy & Execution
Claim Appraisals & Valuations
Estimate Preparation
Building Management & Strategic Response Software
Subject Matter Expert Support
Fire, water, wind, mold, storm: Clear is nationally recognized as a leader in the property restoration
industry. With 85+ years combined experience, educated and certified field managers, and some of
the most technologically advanced equipment at our disposal; Clear is capable of handling everything
large and small.
Consulting & Pre-Disaster Plans
As leading experts in both professional restoration and disinfection, Clear works with facility managers and engineers across the country as both pre-disaster planning partners and post-disaster loss specialists. Our consulting and coordinating services have proven to minimize loss scale and business interruption.
One of Clear's offerings I am most proud of is our delivery of services most don't see…
Clear operates efficiently and effectively. We have embraced Peter Ducker's, if you cant measure it, you cant manage it. I am so proud of our teams and especially our administrative support teams that are constantly seeking ways to raise their own standards to better serve our clients.
Vince Scarfo, Pricipal, Clear
Certifications & Affiliations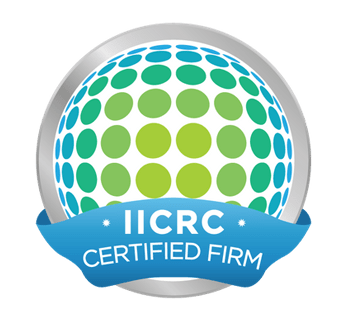 What services are you interested in?